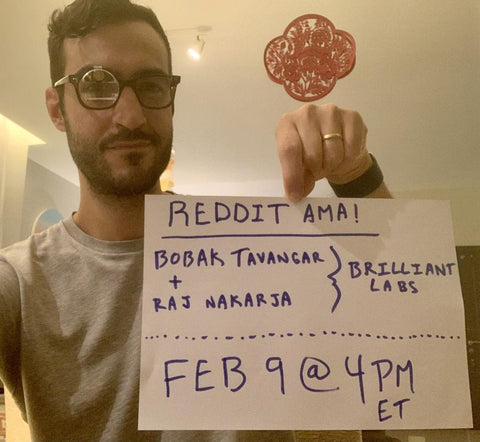 Reddit AMA on r/AR_MR_XR
If you've been curious about the tech and the team behind Monocle, our recent Reddit AMA might offer some insights and answers.
We've shared some highlights from the conversation, led by our CEO Bobak and Lead Engineer Raj, below.
What do you actually DO with Monocle?
What was the hardest part about designing for Monocle?
How is production and shipping going?
What are our plans for supporting the developer community?
Is Monocle a good way to get into FPGA programming?
What do we think about AR + AI?
You can check out the entire thread here on Reddit.
Big thanks to Norman for hosting us on the r/AR_MR_XR subreddit.
Many of our supporters credit this channel as the first to introduce our augmented reality project, and we had a great time engaging with the community.