Monocle
Regular price

$349.00
Sale price
Product available and shipping worldwide!
Pickup currently unavailable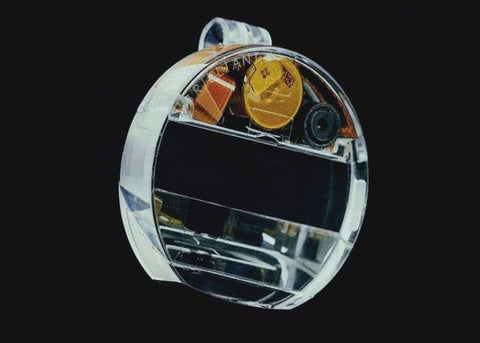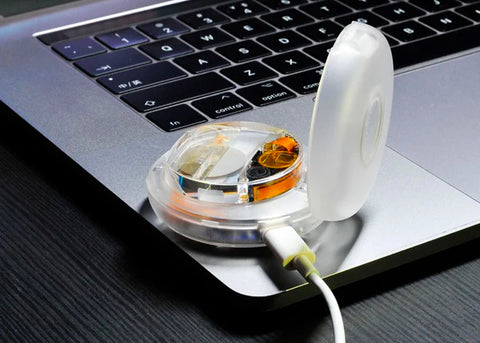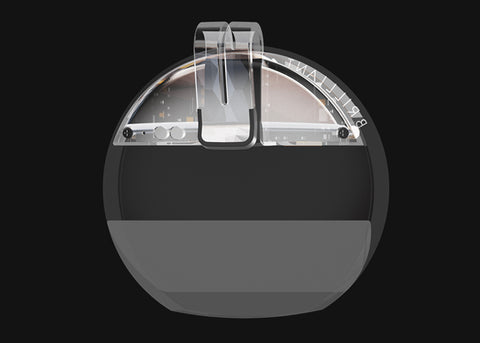 Meet Monocle, 
a pocket-sized AR device for the imaginative hacker.
What's included
Monocle ships with its charging case and accompanying USB-C cable (wall charger not included).
Specifications
Monocle weighs just 15g. The camera will capture at 720p, and the display will output at 640x400 resolution with a  20° FOV. The device pairs via Bluetooth and can be programmed through a web interface, with your device providing additional computing power.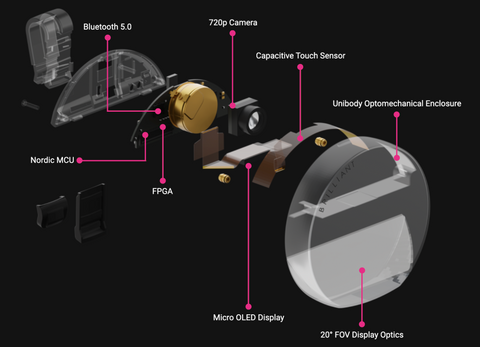 FAQ
What can I do with Monocle?
Monocle is great for building functional heads-up displays or computer vision apps which share workloads with your phone.  Beyond this, Monocle is a great quick prototyping platform to iteratively develop and test AR ideas. If you know Python, you can write AR apps with Monocle.
Check out our Discord Show and Tell channel to see what our community is working on.
How do I program Monocle?
How do I wear Monocle?
Monocle is designed to be clipped to a pair of glasses and stored in its charging case when not in use. The flexible clip fits both thin and thick frames.
What is Monocle's battery life?
For normal anticipated use, Monocle's battery will last ~1 hour and can be recharged ~6 times by placing it in its charging case (like wireless headphones). Fast charging is enabled so you can keep using it throughout your workflow.
How long does shipping take?
We produce Monocle in limited quantities and orders go out from our manufacturer once a month. Individual shipments go out according to the queue placed via our website - your Monocle should arrive in the mail no later than 45 days after placing your order.